Welcome to our special clinic for
plastic surgery in Hanover
We offer the whole spectrum of cosmetic surgery and non-operative treatments.
The Klinik am Pelikanplatz GmbH, located in the historic and impressive Pelikanviertel in Hanover, offers the whole repertoire of aesthetic surgical treatments and no-operative procedures, in other words also so-called injection treatments. Established in 1999, this clinic is meanwhile deemed to be one of the oldest and best established special clinics for plastic and aesthetic surgery in Hanover, and in fact in North Germany. Patients from the whole of the Federal Republic of Germany, as well as from European and non-European foreign countries document this success.
Dr. Entezami and his team are devoted to ensuring optimum care and to adapting a holistic approach in patient care – the associated laser centre for cosmetic treatment, which is located in the same building, therefore ideally complements our treatment offer.
Our clinic which, as a matter of fact, disposes of its own fully equipped operating rooms and own top-quality patient rooms offers you first-hand comfort and safety.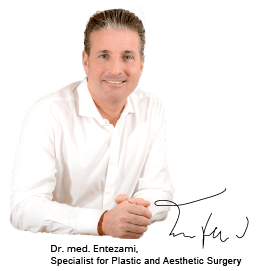 We look forward to welcoming you!
Discover our clinic in Hanover
Dr. med. Entezami would like to introduce himself as Medical Director and the clinic at Pelikanplatz.
Specialists
Our aim is to offer you at our clinic an excellent and professional treatment and care – high quality standards and maximum safety are of particular importance to us.
All of the medical experts employed at our clinic are therefore specialists with long-year experience and appropriate special know-how in their respective fields. Regular further training at congresses and seminars enable them to maintain this quality at a high level. We are thus able to offer you the best treatment in compliance with 'state of the art'.
In selecting the cooperation partners, Dr. Entezami attributes special importance to the fact that an extensive spectrum is reflected, so that all patient requirements can be optimally fulfilled.
The following specialists are employed at the clinic at Pelikanplatz:
---
Dr. med. Aschkan Entezami
Specialist for Plastic and Aesthetic Surgery
Dr. med. Aschkan Entezami accomplished his medical studies in Gießen, Kansas City and Zurich, he then acquired his qualification as medical specialist for plastic and aesthetic surgery after positions at Friederikenstift Hanover and at the Krankenhaus Hameln, and also the additional qualification for hand surgery. Before switching to the clinic at Pelikanplatz, Dr. Entezami was the senior medical consultant at Hameln and the deputy chief medical consultant.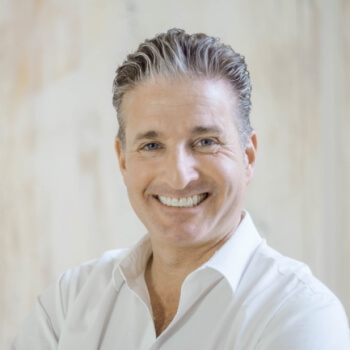 The team at the clinic at Pelikanplatz

Being beautiful and feeling beautiful: Dr. med. Aschkan Entezami and his excellently trained team at the clinic at Pelikanplatz are aware of the fact that outside beauty directly contributes to enhancing a person's well-being. The medical specialists and the professional team at the clinic at Pelikanplatz in Hanover offer all services of plastic-aesthetic surgery, providing the highest possible quality in compliance with ultramodern medical standards.
Dr. Entezami and his team look forward to assisting you and to helping you with their competence and empathy to a new sense of well-being.
In cryolipolysis treatments, fat cells are cooled by means of a cryolipolysis device. Cryolipolysis treatments have been performed by Dr. Entezami since 2013 with the CoolSculpting®-device manufactured by Zeltiq. In the USA CoolSculpting® has been applied since 2010 and is the first and, until now, the only device which has received a license for this procedure from the national health authority in that country. An article was even published in the magazine VOGUE on the Cool¬Sculpting®-treatment offered by Dr. Entezami, and Dr. Entezami answered questions raised by the "Informationsportal für Ästhetik und Gesundheit myBody" [information portal for aesthetics and health]. Dr. Entezami will be pleased to answer your questions as to how, e.g. Cryolipolysis exactly functions, which body parts can be treated and how much that treatment costs. Please contact us to make arrangements for a personal consultation session.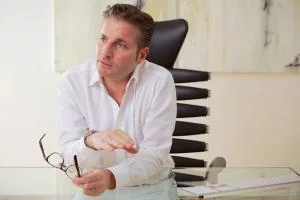 ---
A facelift is not always directly necessary in all cases in which the facial skin has drooped, for example lowered cheeks or reversed lower jaw contours. Besides effective treatments such as classic injection treatments, it is possible to lift facial areas by means of absorbable special threads which are positioned under the skin, offering in many cases a good alternative. This leads to lifting and revitalising effects of the skin areas treated. In connection with this highly interesting topic, Croma-Pharma Deutschland organised a workshop at the clinic at Pelikanplatz in agreement with Dr. Entezami which met with high approval amongst colleagues from the whole territory of the Federal Republic of Germany.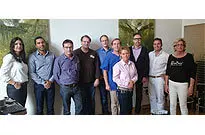 ---
The Klinik am Pelikanplatz GmbH has been offering this treatment since 2013. It is thus the first clinic in Lower Saxony with a system which be treated with the fat cells without requiring surgery.
The system developed in the USA and licensed by the health authorities FDA (Food and Drug Administration) bears the name CoolSculpting®. Within the scope of Cool-Sculpting®-treatments fat cells are cooled. This treatment does not require any sedation or anaesthesia, and of course it is performed on an outpatient basis. A lot, however, depends on your constitution and further lifestyle. Dr. Entezami will be happy to discuss the details with you.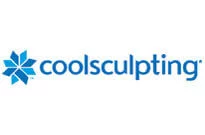 Your special clinic
for plastic and aesthetic surgery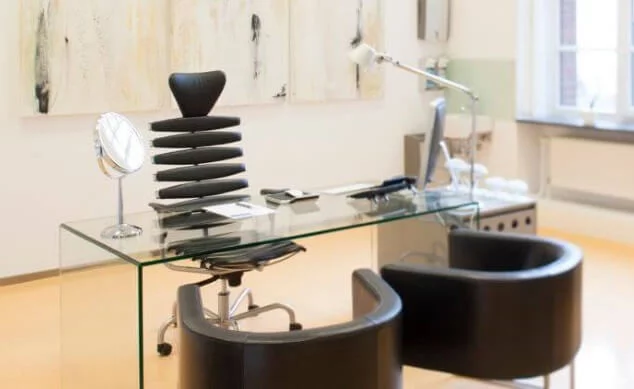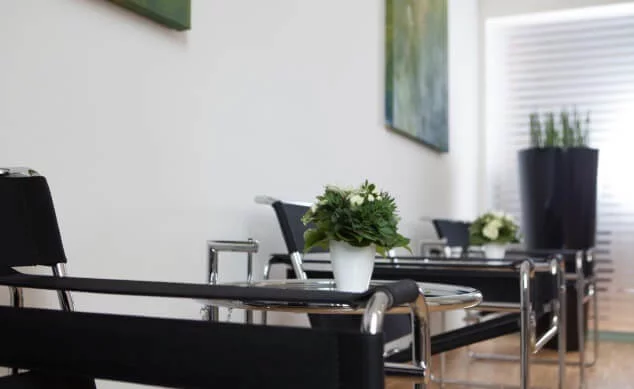 At our clinic you will find the complete special knowhow of possible aesthetic treatments.
The specialists working at our clinic are all experienced and recognised medical specialists operating in their special fields, who will be available before surgery to offer you extensive advice, not only regarding possibilities and chances, but also regarding the risks of an operation. This includes informing you in detail, discussing and agreeing upon a realistic prognosis of your individual expectations and also advising you against unnecessary surgical interventions. After all, you should benefit maximally from your requested operation and get the best customised operative procedure.
With our experienced anaesthesiological team, ultramodern operation facilities and high-quality patient rooms, we provide the ideal infrastructure to offer you a high level of safety paired simultaneously with a pleasant and comfortable setting.
Stringent special and ethical regulations are the basis of our consultation philosophy and the foundation of our daily work in the operating room and in our consultation sessions.
After all, patients from all over Germany have been relying on us for many years, and besides that our beauty clinic is the point of contact for many international patients who are willing to travel great distances, if necessary, for high quality standards.
No operation without confidence. Beauty – a valuable asset which is worth maintaining, caring for and which has always been a synonym for luck, satisfaction and success.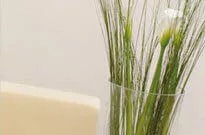 ---
Rooms and facilities of the clinic at Pelikanplatz
The clinic at Pelikanplatz is located directly next to the elegant Sheraton Pelikan Hotel in Hanover's historic Pelikanviertel.
We want you to feel comfortable at our clinic. With focus on this philosophy, we have designed the facilities and patient rooms at the clinic – offering an aesthetic and atmosphere with highest standards, comfort at its best.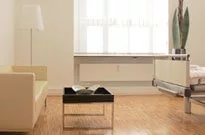 Opening hours
| Monday | | | | | | | | | | | | | | | | | | | | | | | | | | 9.00 am - 6.00 pm |
| --- | --- | --- | --- | --- | --- | --- | --- | --- | --- | --- | --- | --- | --- | --- | --- | --- | --- | --- | --- | --- | --- | --- | --- | --- | --- | --- |
| Tuesday | | | | | | | | | | | | | | | | | | | | | | | | | | 9.00 am - 6.00 pm |
| Wednesday | | | | | | | | | | | | | | | | | | | | | | | | | | 9.00 am - 6.00 pm |
| Thursday | | | | | | | | | | | | | | | | | | | | | | | | | | 9.00 am - 6.00 pm |
| Friday | | | | | | | | | | | | | | | | | | | | | | | | | | 9.00 am - 4.00 pm |