Coolsculpting® – Cryolipolysis in Hanover
---
Facts about Coolsculpting® – Cryolipolysis
| | |
| --- | --- |
| Treatment duration: | 1 hour |
| Sedation: | not necessary |
| Hospital stay: | not necessary |
| Aftercare check-up: | no special aftercare check-up required |
| Cost: | starts at 490€ |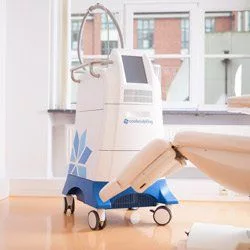 Some fat deposits are difficult to successfully combat in the long term, even with the help of sports and a healthy diet. In this case, only professional treatment from experts helps, whereby liposuction is an effective method, however, at the same time is a surgical intervention. Coolsculpting®, a cryolipolysis treatment method, may represent a possibility to treat fat without surgery and to possibly feel better about the own body afterwards.
Coolsculpting® was developed by scientists of Harvard University in the United States and is a tested and researched method which has been licensed by the stringent health authority FDA, Food and Drug Administration. This method has been offered for quite a while at our clinic for plastic and aesthetic surgery.
The basic idea behind the CoolSculpting®-procedure is to benefit from the comparatively high level of vulnerability of fat cells in the body. Fat cells generally react more sensitively with regard to cold stimuli than the surrounding tissue. As a result of this method, no scalpel or liposuction cannulas are required, and in general no other tissue such as muscles or vessels are affected.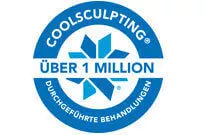 Possible treatment zones in Coolsculpting®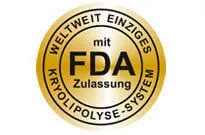 It is principally possible to treat all classic problem zones with Coolsculpting® – in other words, stomach, hip, and back areas as well as arms and legs, including saddlebags/riding breeches. The aim is to analyse the regions in concern and to decide whether a treatment by means of Coolsculpting® to treat the fat deposited is appropriate. In a detailed consultation at our clinic, Dr. Entezami will explain all individual points in detail and discuss with you which zones can be treated.
CoolMini enables the treatment of especially small fat deposits
The CoolMini Applicator is new on the market and designed for the treatment of especially small fat deposits. The applicator can be used to treat a double chin and armpit folds. With the help of the CoolMini we can treat those small body parts without a needle, surgery or inactive periods. Are you interested in learning more about this new Coolsculpting device? Dr. Entezami will be delighted to advise you in a personal consultation session at our clinic and to outline the treatment options and prospects of success.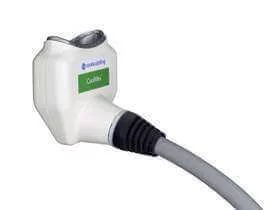 Further benefits of Coolsculpting
As Coolsculpting® is a method without direct intervention into the body, it does not require anaesthesia or local anaesthesia. The duration of treatment may differ in the individual case, depending on the desired treatment. As the patient is fully conscious he/she can read or even make phone calls during the treatment. For the Coolsculpting®-method no aftercare check-up is necessary which means that the patient is able to continue his/her daily business routine as usual without losing any time.
Our clinic for plastic surgery is one of the first to offer this procedure in Germany. In Lower Saxony we were the first clinic to introduce Coolsculpting® – this means that no other clinic in Lower Saxony has more experience that we have in this field.
Costs of CoolSculpting
The costs of CoolSculpting start at 490 €.
Opening hours
| Monday | | | | | | | | | | | | | | | | | | | | | | | | | | 9.00 am - 6.00 pm |
| --- | --- | --- | --- | --- | --- | --- | --- | --- | --- | --- | --- | --- | --- | --- | --- | --- | --- | --- | --- | --- | --- | --- | --- | --- | --- | --- |
| Tuesday | | | | | | | | | | | | | | | | | | | | | | | | | | 9.00 am - 6.00 pm |
| Wednesday | | | | | | | | | | | | | | | | | | | | | | | | | | 9.00 am - 6.00 pm |
| Thursday | | | | | | | | | | | | | | | | | | | | | | | | | | 9.00 am - 6.00 pm |
| Friday | | | | | | | | | | | | | | | | | | | | | | | | | | 9.00 am - 4.00 pm |