Wrinkle treatment – wrinkle injections in Hanover
---
Changes to the skin are the result of the natural process of life which inevitably leaves its traces, also in our face. The consequences are lines and the formation of wrinkles.
Modern aesthetic medicine nowadays offers an extensive repertoire of possibilities to extremely efficiently treat wrinkles and/or age-related changes to the face without any operative intervention. In this context we refer to a so-called non-operative face modulation.
In wrinkle injections and/or wrinkle treatments the aim is not to change your facial features or your typology, but moreover to restore a natural, fresh and more vital aura. Our top priority is always to ensure a natural appearance.
As a result of wrinkle treatment and wrinkle injections a prophylaxis is achieved, that means that ageing processes in the face are slowed down noticeably – negative changes or developments are prevented.
Your expert for wrinkle injections: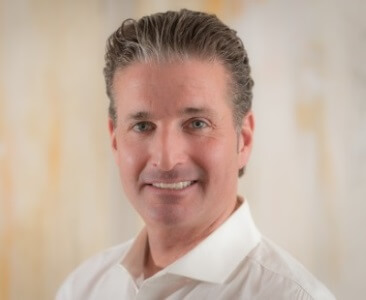 Tuned to the respective cause of such a change in the skin or development of wrinkles, we are able to draw from a whole spectrum of non-operative measures for wrinkle treatment:
Botulinumtoxin
(VISTABEL ®, DYSPORT ®, AZZALURE ®)
Botulinum toxin injections are applied to gently reduce the activity of the mimic muscles. As a result hyperactive muscle areas are influenced directly and in a controlled manner in their activity, and wrinkles resulting from hyperactive mimic (so-called dynamic wrinkles) disappear. Good examples to document such a development are injections into the so-called frown lines (glabella frown lines) and/or the forehead wrinkles, as well as the so-called "crows' feet" (or laughter lines) in the outer eye area. Besides that, even more special indications can be well treated by an experienced specialist using Botulinum toxin.
A Botulinum toxin treatment applied by specialists with long-year experience, which we are able to offer you at our clinic is safe, optimally dosed and at the same time provides a highly efficient treatment result. Your appearance becomes more radiant and well-balanced. And it is often experienced that by reducing the permanent mimic muscle tension headaches also occur less frequently.
Hyaluronic acid
(JUVEDERM ®, HYDRATE ®, VOLUMA ®, RESTYLANE ®)
Hyaluronic acid fills so-called static wrinkles – in other words lines which have developed not as a result of excessive muscle activity, but for example as a result of natural ageing processes in the face. A typical example in this context are the nasolabial wrinkles or the nasolabial folds. Hyaluronic acid can be applied to directly balance local tissue deficits – unnatural "injections" in this context are not aesthetic and cannot be the aim of treatment. In the case of treatment with hyaluronic acid, an extremely natural result in the facial tissue is produced in the further procedure due to the ability of hyaluronic acid to bind water. The intensive hydration in the tissue (water retention) also leads to a remarkable and long lasting nourishing effect.
Mesotherapy
In the mesotherapy treatment several mechanisms are used to achieve a vitalisation of the skin. Mesotherapy does not primarily aim at eliminating lines or wrinkles, but vitalises and refreshes the skin structure itself.
Within the scope of mesotherapy which was originally developed in France, a cocktail of vitamins (mainly vitamin B), as well as low cross-linked hyaluronic acid, is injected into the tissue to treat the tissue.
A further effect of this treatment lies in the fact that the substance is injected in lots of little doses which means that a large number of injections through a fine needle are necessary. These "thousands of little pinpricks" stimulate and thus vitalise the skin through the mechanical stimulus, which is similar, for example, to mechanical peeling.
The effect lies in an improved circulation of the skin, the basic tension of the skin increases, and the complexion is overall more radiant.
Lactic acid / Polylactic acid
(SCULPTRA ®)
Injecting polylactic acid under the skin leads to a stimulation in the subcutaneous tissue to create collagens – this means that no filler is injected from the exterior, but the self-synthesis of collagens is supported by stimulating the tissue.
Facial treatments, for example of the cheeks, are a good indication for treatments with lactic acid, if the patient desires a local filling of existing hollow cheeks. Any lost volume is thus replenished as a result.
The effect takes effect between approximately two to three months after the treatment and lasts about 2 years. As a rule, two to three treatments as restoring treatment are required in order to achieve a noticeable effect.
Lipoinjection (injection of autologous fat) / autologous fat transplantation
In the case of an autologous fat transplantation, fat is extracted in the scope of liposuction from the patient's own body, for example, at the stomach or thighs and then, after reprocessing accordingly, is reinjected into the wrinkle areas. This leads to a long-lasting wrinkle correction.
The advantage of this method is that the patient's own tissue is used, it is not necessary to use foreign material and, besides that at the same time undesired fat deposits are removed as a result of the simultaneously performed liposuction.
Dermabrasion
Wrinkle formation in the face can be eliminated by applying various peeling methods. The most frequently applied method of correcting wrinkles is dermabrasion. In this wrinkle treatment option under local anaesthesia, the skin is surgically planed on the surface using a diamond wheel. The procedure requires a great deal of sensitivity of the surgeon in his decision upon the appropriate depth of the abrasive process and aims at achieving a long-lasting result.
Cost of wrinkle injection
The cost of a wrinkle injection starts at 400 €.
Contact
Do you have any questions on the topic of wrinkle injection / wrinkle treatment? Please contact us using our contact form or by dialling +49 511 51 51 240.